With multiple functions, the Lako 3 Way Tote will fit all your uses!
In detail
Designed with 22X Nylon Laminate

100% waterproof fabric

Padded 13''
Laptop pocket./p>
Internal compartments
Roll Top type opening at the top
3 ways to use it: tote bag, backpack and bag
Leather handles
Subdivided interior compartment with separate compartment for wet laundry
Capacity: 17L
Weight: 900g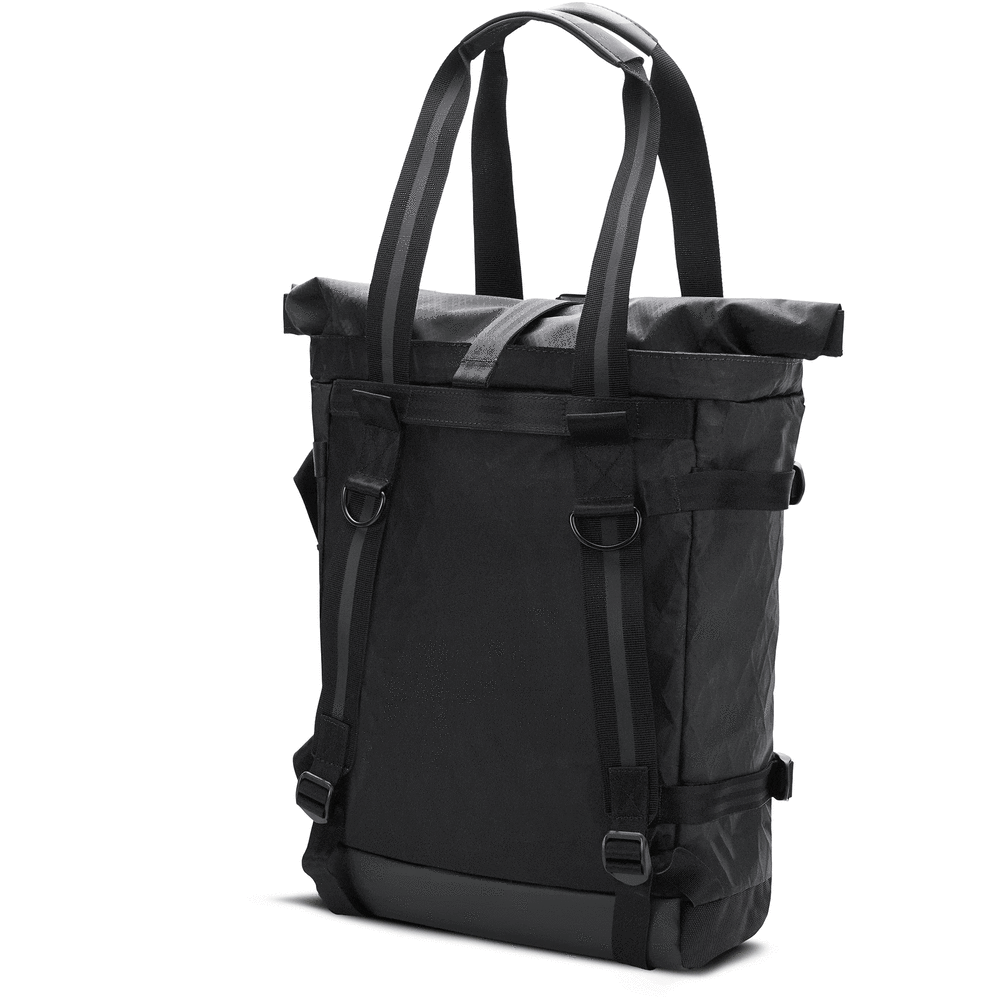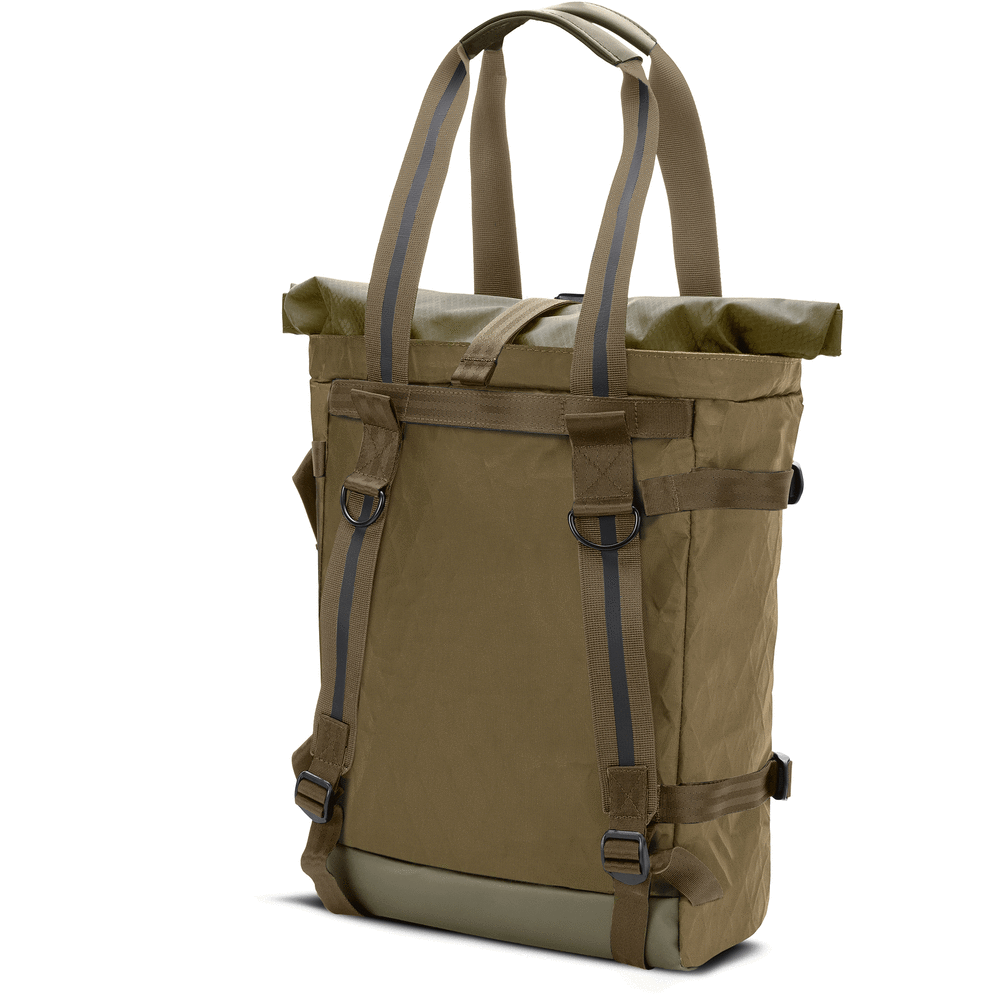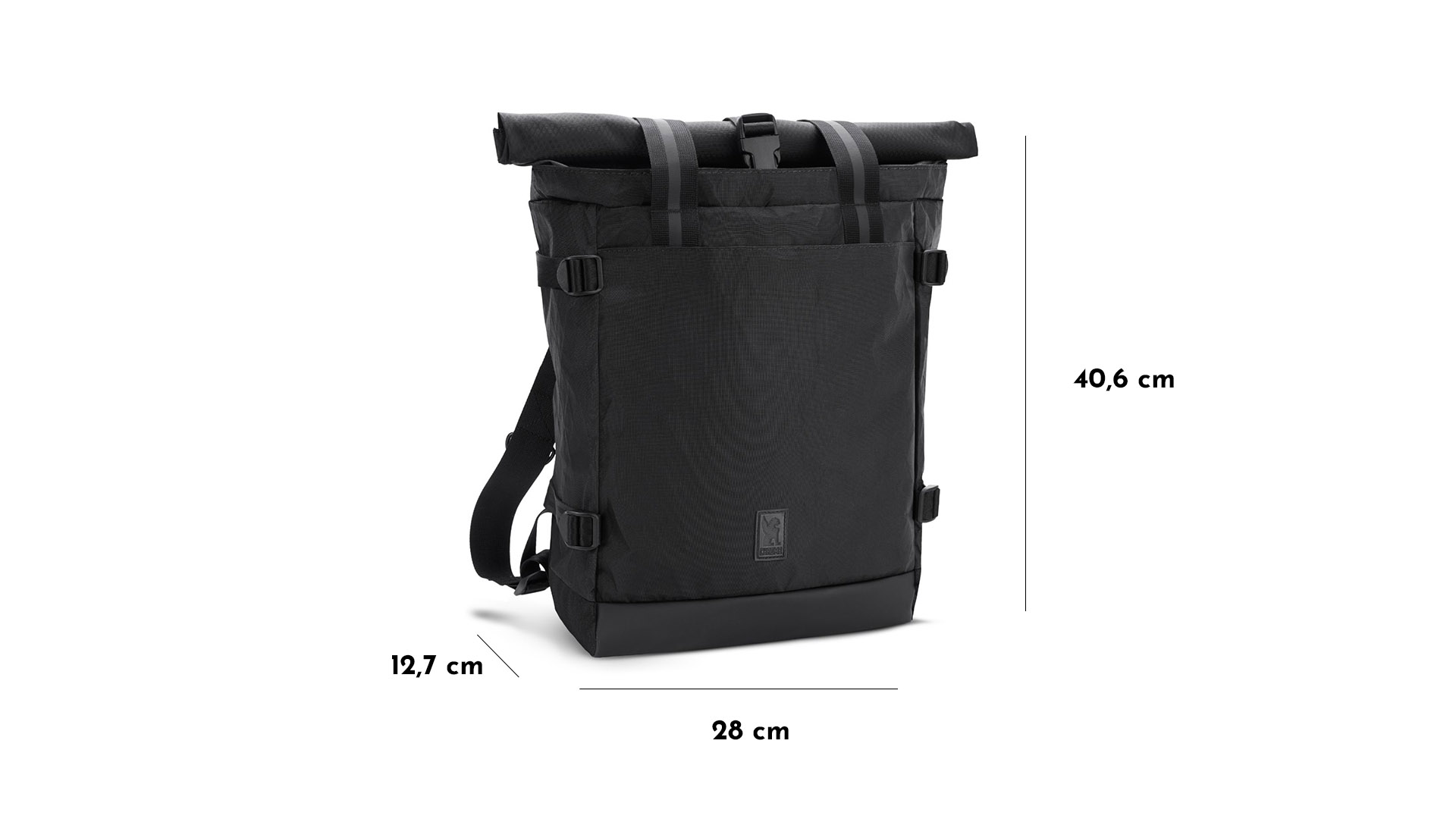 Brand history
Originally aimed at NewYork bike couriers, Chrome products are known for their practicality and durability.
Today, the brand has expanded for you, bikepackers, and offers quality products for you to conquer the city. Their versatility is a real guarantee of quality. Their positioning? "We don't need more stuff, we need better stuff that uses less resources."
And we validate this positioning that totally matches our values. Concerned with the way their product is made, each product is designed for a specific purpose. "Over the past 20 years, we have never wavered from our commitment to make useful and durable equipment for people who live and ride in the city. Beyond the products we make, chrome is a way of living the city. It's working hard, playing hard and riding hard. Living at the intersection of creativity, resourcefulness, community and grit. Where art, music, photography, biking, motorcycling and skateboarding collide. It's about protecting our playground and making our cities even brighter places. We don't just make products for the people who live in the city. We are the city."
A totally honorable view of the city and one that you'll find in every one of their products.
Durability

-

Ergonomics

- Multiple uses

Raincoat

-
Be the first to ask a question about this product!
Voir tous les produits de la marque