Our Mission
JE SUIS À VÉLO: THE SHOP FOR EVERYDAY CYCLISTS
Our mission is simple. We want to keep you pedalling smoothly. We want your bike to be comfortable, practical and secure. And we want you to look cool! No cycling shorts, jerseys or water bottles... just high-tech and aesthetically pleasing equipment designed to meet the needs of urban cyclists.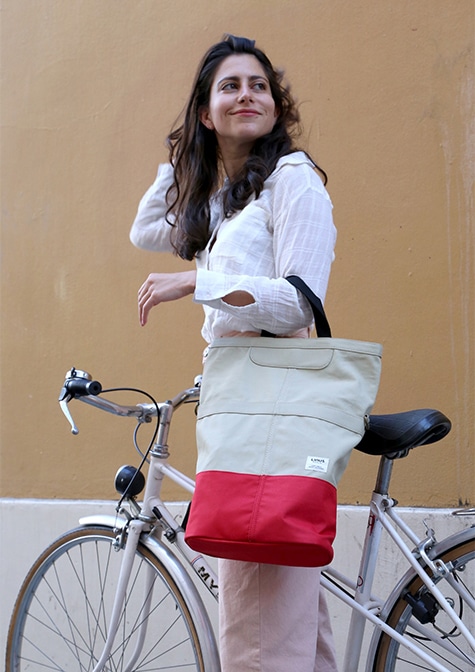 Our commitments
When you buy from JE SUIS À VÉLO, you are making a real difference. You are supporting a young company, promoting a new mode of transport, and helping to create greener cities. And we have some commitments of our own! We always prioritise eco-friendly brands and products. We strive to choose affordable yet durable items. Our packaging is completely plastic-free, right down to the tape. Any suggestions? Email us at bonjour@jesuisavelo.com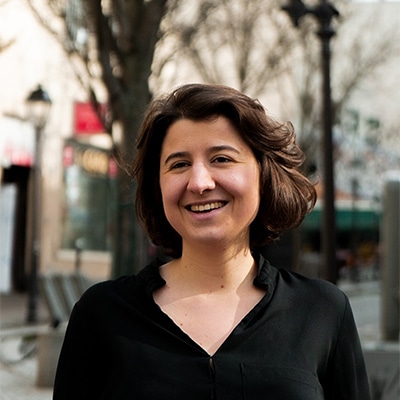 Caroline
Founder
Caroline loves to gripe (perhaps a bit too much). "Do I really need to look like a Tour de France rider to commute to work on my bike?" ». Despite her lack of technical knowledge, Caroline threw herself into building an online shop. She sees her company as a political commitment, dedicated to making cycling more FUN and encouraging people to cycle every day. A devoted bike commuter, she believes wholeheartedly in the #bikesolution.
Her three favourite items are:
The Bronte from Georgia in Dublin, to brave the rain in style
The Knog front and rear lighting kit, to keep you safe at any time of day
The powerful Knog bell, to warn any inattentive pedestrians
Publio
Partner
Known for his distinctive blonde mop, Publio (aka "Pub") has hundreds of kilometres under his belt. In fact, legend says that if you added up all his bike rides, Pub has cycled around the world. A cyclist and cycle tourist for many years, Publio has crossed Germany and the United States by bike. He would probably still be out there on some unknown trail if he had not met Caroline in 2019.
His three favourite items are:
The convertible rucksack from Weather Goods Sweden in Camel for its striking look and pannier rack fastenings
The Otto London poncho for its waterproof yet stylish design
The Ino helmet from Egide for its tinted visor and high-quality French construction.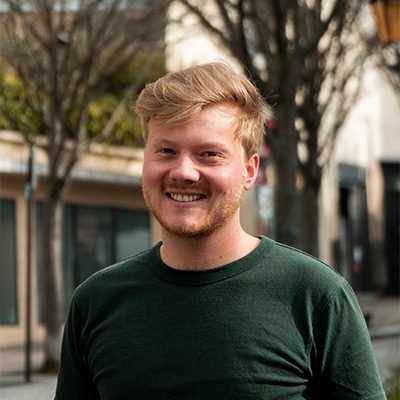 The word on the street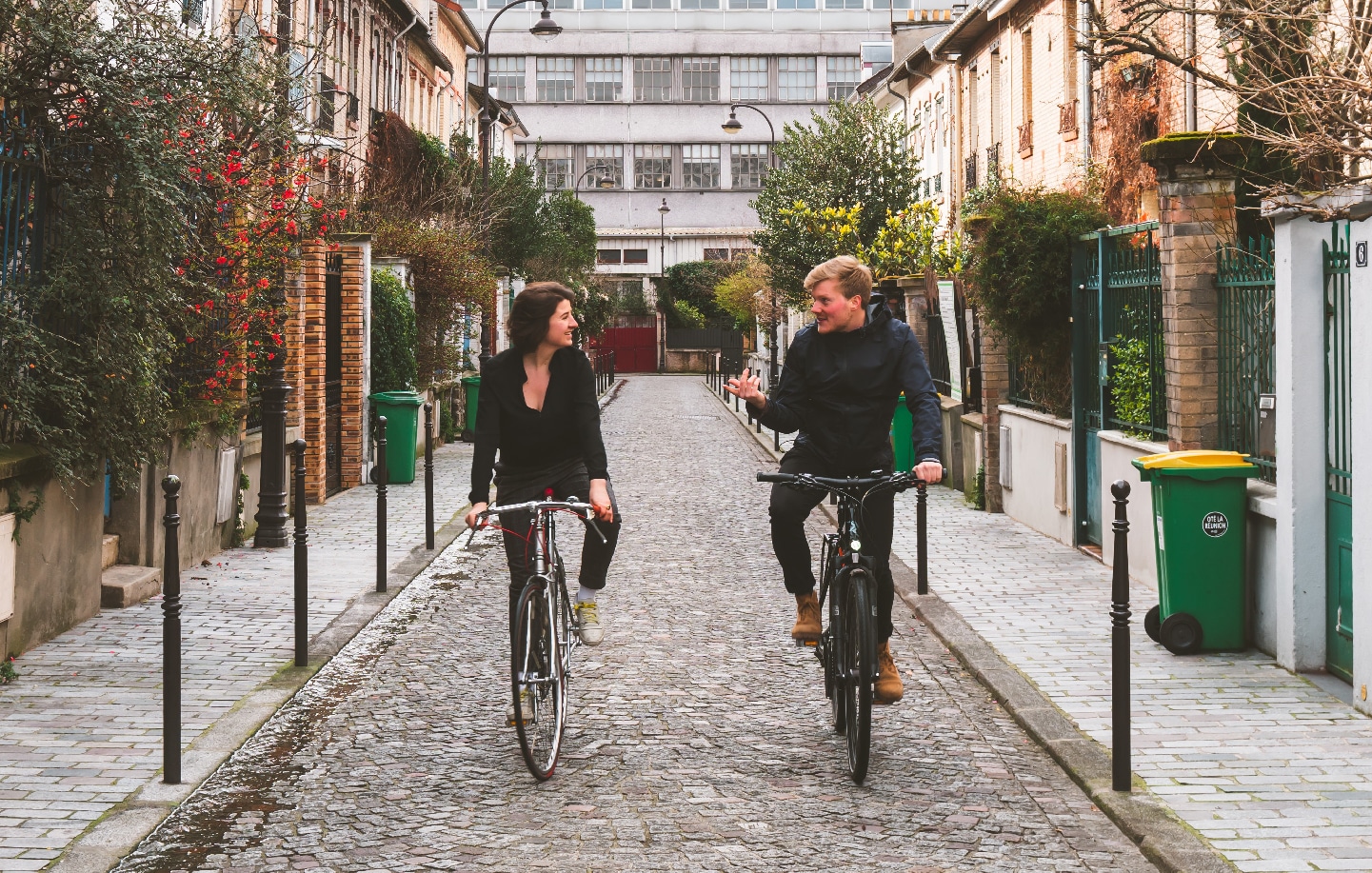 We are looking for interns! We currently offer internships in communications, digital marketing, and in-store sales. Interested? Email your application (CV and cover letter) to bonjour@jesuisavelo.com
Interested in working with us in a different capacity? We are always looking for new talents to join our team, so feel free to email a spontaneous application to bonjour@jesuisavelo.com