Compatible with both traditional and electric bicycles, the Urban Iki rear baby seat is suitable for children from 9 months to a maximum of 6 years old, with a maximum weight of 22 kg. It is easily mounted on the rear carrier of the bicycle with the help of the mounting parts included. It is ideal for everyday use (school, walks) as it has several practical, comfortable and safe features. The seat with soft, waterproof padding and the folding backrest provide good back support during transport.
The non-slip footrests with height-adjustable straps are placed on the cycle's seat stays. For added safety, the child must wear a helmet and is secured to the seat by an adjustable 5-point safety harness with shoulder reinforcements. Simple, unique and ergonomic, the back of this good quality seat features small wave-like designs representative of the brand.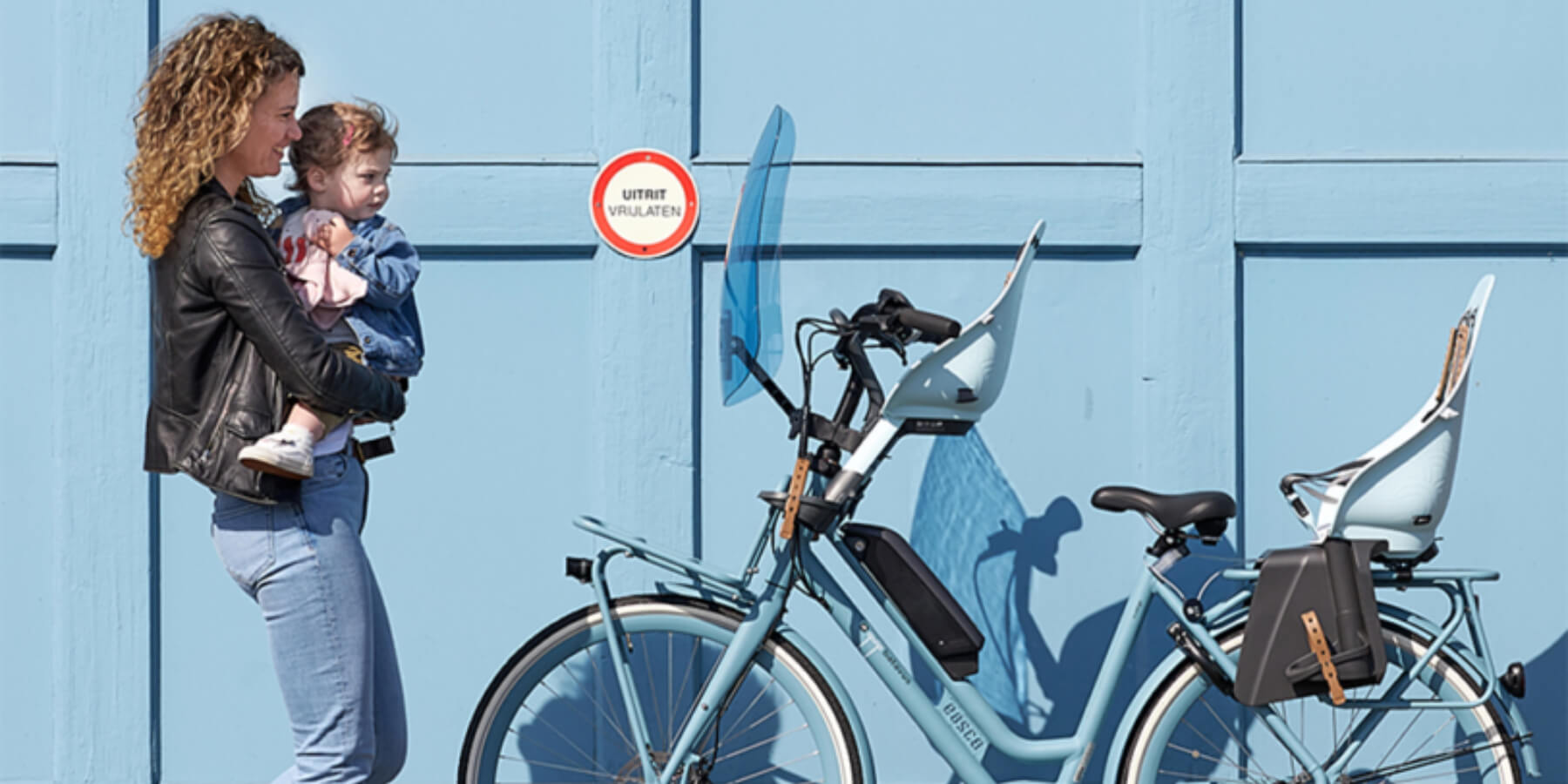 In detail
9 months to 6 years

Maximum child weight: 22 kg

Seat weight : 2.5 kg

Soft padding on shoulders and soft waterproof seat cushion

Heavy-duty shell

Adjustable footrest

Mounting hardware included

Clip & Go mounting system

Can be mounted on a traditional bike as well as an electric bike

Seat attaches to either the bike frame or seat tube (28-40mm diameter)

Dimensions: 120-175 mm
Video presentation of the rear baby seat with Urban Iki frame mount
Brand history
Originating from the Netherlands, the Urban Iki by OGK brand finds its roots in Japan and is inspired by Dutch bike seat looks. The brand's primary focus is on design, using matte, refined and soothing colors to give cyclists a unique look. On the back of each carrier are small wave patterns making these seats both stylish and trendy, appealing to both children and parents. The brand's products have been recognized with numerous design awards across Europe (German Innovation Award 2019 for its 5-point safety belt; Eurobike Award 2019...).
Comfort

- Soft shoulder padding and waterproof soft seat

Raincoat

-
Be the first to ask a question about this product!
Voir tous les produits de la marque