A fully reflective waterproof vest guaranteeing high visibility day and night, cut to wear over your coat to ensure safety, but also look super cool!
In detail
Waterproof

Large, invisible side pocket to hold your personal essentials (keys, phone?)

The vest's soft, loose-fitting collar has been designed with a perforated, breathable fabric for added comfort.The soft, loose-fitting collar of the vest has been designed from a breathable, perforated fabric for comfort

100% polyester

Size Guide

Gofluo reflective vests are designed to be worn over a coat, so we recommend you take your usual size.

If you want to wear your vest without a coat, then opt for a size down.
Did you know?Wearing a certified retroreflective vest is mandatory for any cyclist, and their possible passenger, riding outside built-up areas, at night, or when visibility is insufficient.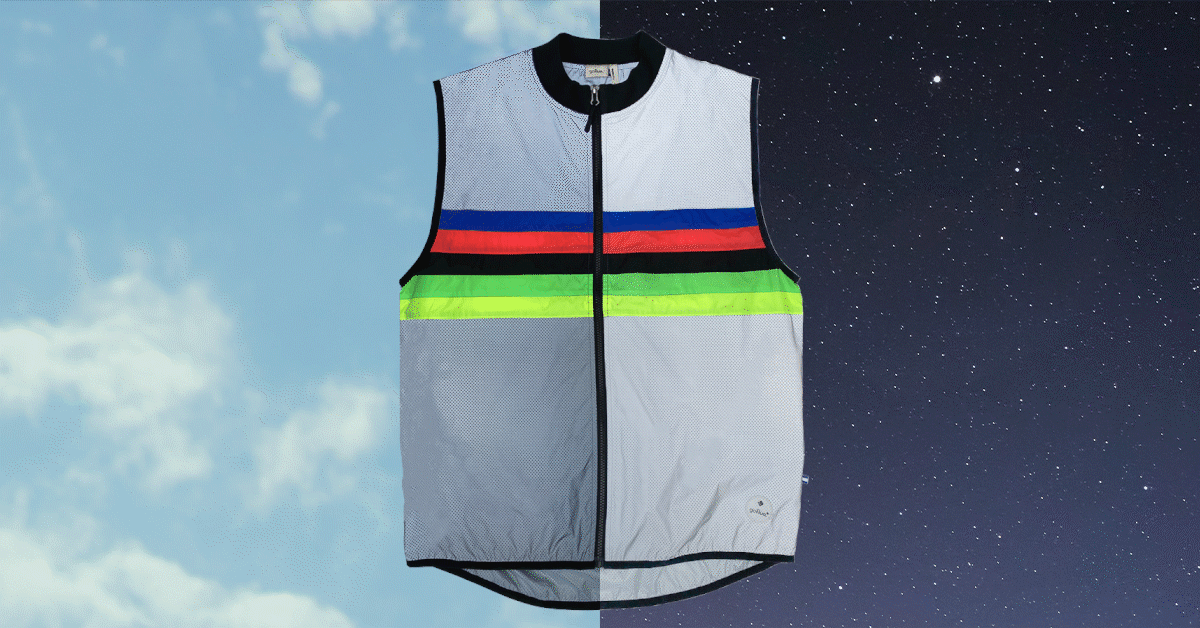 Brand History
Before setting off in the morning, we all take great care with the outfit we put on from head to toe. Gofluo aims for you to take the same care when choosing your high visibility accessories. What to take the road safely and with style!
Their products also help increase the safety of road users. In fact, they motivate "young and old alike to make themselves more visible on the public highway, in a fun and accessible way."
In short, Gofluo makes you look good and reduces the risk of accidents on your commute to work or during your leisure time.
Raincoat

-

Reflective

- High visibility day and night
Be the first to ask a question about this product!
Voir tous les produits de la marque