In detail
Discreet profile

Long, high tone

Materials: brass, steel and vegetable leather

Inserts to hold cables directly integrated into the ring

Weight: 31.5g

Dimensions: 15mm x 36mm x 55mm
Size guide
Size S is for handlebars with a diameter of 22.2cm and size L is suitable for handlebars with a diameter of 23.8cm to 31.8cm.
To measure the diameter of your handlebars, take a tape measure, caliper or just a strip of paper.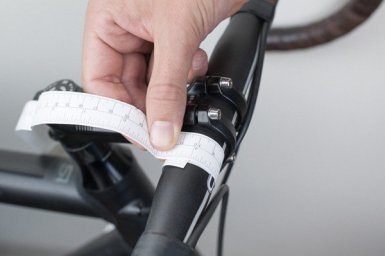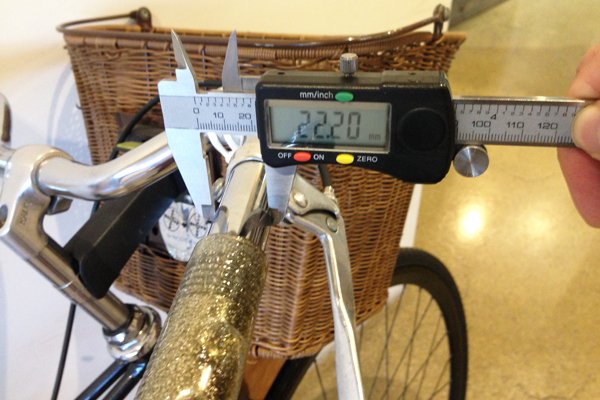 Installation
Brand History
Knog is an Australian brand that decided to tame the urban jungle on a bike! Their team of urban cyclists who make it a point to bike to work design smart and fun lights to ride around town safely. So whether you ride a veligo, a Cargobike or a VAE, KNOG lights are for you!
Compact

- Ultra discreet

Easy to use

- 2 sizes available

Security

- Strong tone
Betty/JJ

2022-06-10

Comment arrivez vous à 23,8 mm sur le modèle large de sonnette. Mon perimètre de guidon est de 75 mm et le modèle large ne va pas semble trop large ( le diamètre étant sauf erreur de 23,8mm) Merçi

JE SUIS A VELO

Bonjour Madame,
En mesurant le guidon comme tel, la taille S convient pour un diamètre de 22,2 mm et la taille L convient pour des guidons d'un diamètre de 23,8 mm à 31,8 mm ! Ecrivez-nous sur bonjour@jesuisavelo.com avec une photo de votre guidon en cas de doutes ;)

Arnold

2022-05-18

Bonjour, Pourrais-je savoir la différence entre les tailles S et L ? Merci d'avance Séverin

JE SUIS A VELO

Bonjour, la différence se fait au niveau du diamètre du guidon. La taille S correspond à des guidons d'un diamètre de 22,2 mm et la taille L convient pour des guidons d'un diamètre de 23,8 mm à 31,8 mm. Bonne journée :) 
Voir tous les produits de la marque