Details
Sleeveless, it keeps you mobile and warm while preventing overheating.
The Go Fluo down jacket can be worn over a coat.
Extremely visible reflective side: fully reflective material (complemented by a fluorescent yellow stripe on the khaki version).
Side pockets (one with a reflective side zipper) are available on both sides of the reversible down jacket
The two-in-one reversible down jacket :
Wears in place of your reflective safety vest when you're on your bike
Replaces your classic down jacket once you reach your destination
Two-way main zipper for easy access to the jacket's internal pockets
Tie straps on both sides of the bottom of the jacket to cinch it to your waist
Available in two colors: khaki and navy. The khaki version features a neon yellow stripe on the reflective side.

Size Guide: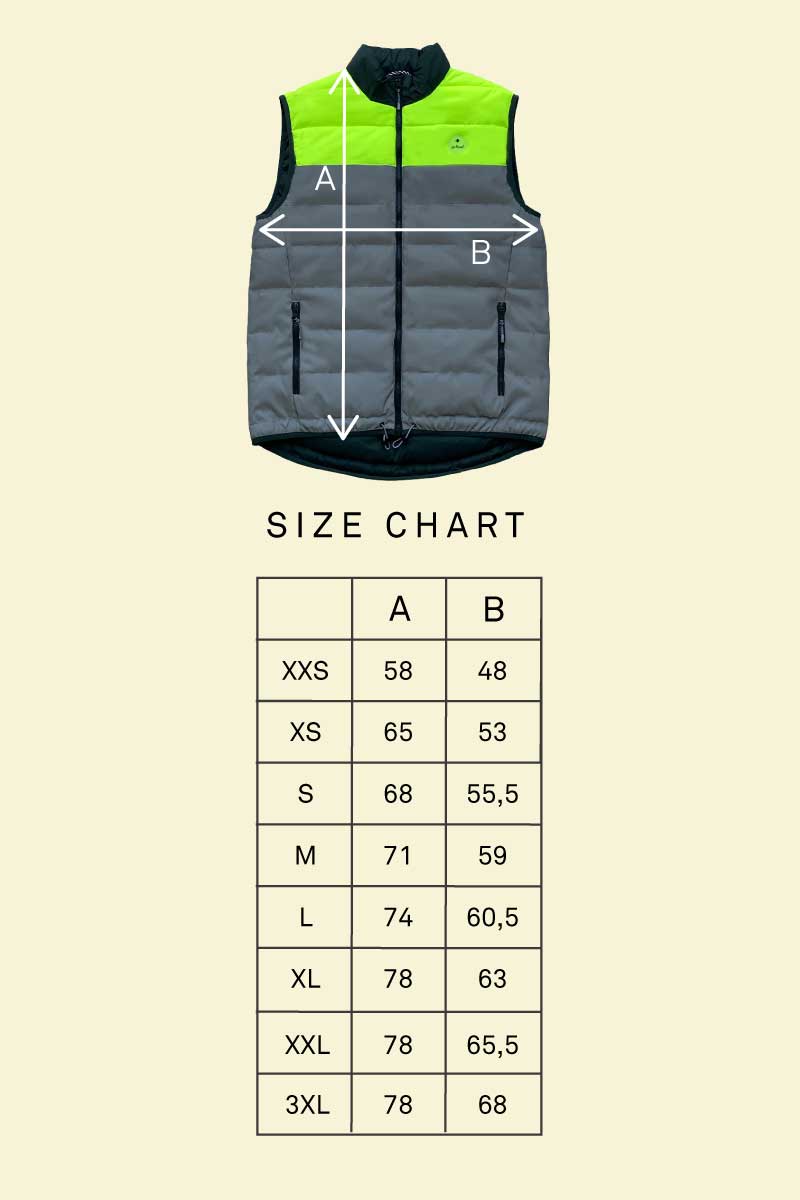 These reversible down jackets are designed to be worn over a coat and fit large
If you want to wear your down jacket without a coat, go one size down from your usual size.


Did you know? Wearing a certified retro-reflective vest is mandatory for any cyclist, and their possible passenger, riding outside built-up areas, at night, or when visibility is insufficient.
Materials:
Reflective/Fluorescent face : 100% polyester

Sober face: 100% nylon


Also check out our entire catalog at our Instagram page and leave us your thoughts in comments ;)
Colors

- Khaki, Navy

Freedom of movement

-

Reflective

-

Adjustable

-

Reversible

-
Be the first to ask a question about this product!
Voir tous les produits de la marque