Details
Technical fabric gloves, with removable waterproof mitten

Synthetic chamois palm

Back of hand in breathable thermal technical fabric

Flexible insert and abrasion-resistant inserts on the palm

Overglove with windproof and waterproof mitt, removable from the cuffs. Stows easily on the wrist when not raining and still looks great

Reflective detailing on the overshoe

Wristband with elastic adjustment

Touch inserts on index finger and thumb

Unisex

Material - Outside of Bike Glove:
60% Polyester
20% Polyurethane
20% Polyamide
Waterproof Mitt: 100% Polyamide

Interior palm: synthetic chamois

Three sizes:
XS
M-L
L-XL
Glove presentation video
Size Guide

Beware, the bike glove sizes rather large.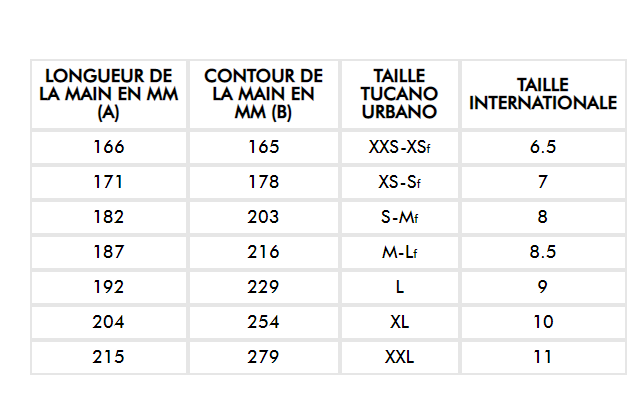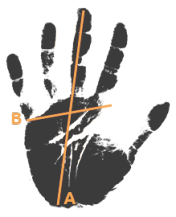 Brand History
Tucano Urbano is an Italian brand that places innovation at the heart of its creations. Indeed, by being on the lookout for concrete needs, but also for the problems encountered by bikers, the brand has developed a whole range of practical and intuitive products. They are also chic and discreet so that they can be matched with all types of outfits and move around the city with both functionality and style. Modern, the pieces created by Tucano Urbano therefore respond precisely to the needs of urban cyclists.
Comfort

-

Raincoat

-

Freedom of movement

-

Sizes

-
Lysiane

2022-08-17

Bonjour Quand je selectionne l'article, la remise de 50%n'est pas appliquée ? Merci d'avance pour votre retour Lysiane rongieras

JE SUIS A VELO

Bonjour madame, cette réduction de 50% s'applique uniquement sur la taille XL - XXL. Bonne journée :) 
Clémence

2021-05-07

Bonjour, les gants taillent-ils grands ?

JE SUIS A VELO

Bonjour,
Non, ils taillent normalement ! Prendre votre taille habituelle,
Bien cordialement,
Team JSAV
Clémence

2021-04-01

Bonjour, les gants taillent-ils grands ?

JE SUIS A VELO

Bonjour, les gants Tucano Urbano ont tendance à tailler grands, il vaut donc mieux privilégier une taille en dessous de celle que vous avez l'habitude de prendre. Si jamais la taille n'allait pas, vous pourrez procéder à un échange gratuitement. 
Voir tous les produits de la marque