Details
Unisex, waterproof and super-compactable

Three-layer techno jersey exterior, breathable, windproof?windproof and waterproof

Adaptable to different shoe models, with or without heels, perfect for cycling

Quick and easy to put on

Welded seams for durability

Exterior shoe cover closure with water-repellent zipper

Reflective stripes

Reinforced toe and heel

Stows in a small pouch (mini footprint)

Materials: 100% polyester

Three shoe cover sizes:
T1: 36-39
T2: 40-43
T3: 44-47

The solution to not having wet feet all day because you caught a rain shower in the morning on your way here on your bike.


Size Guide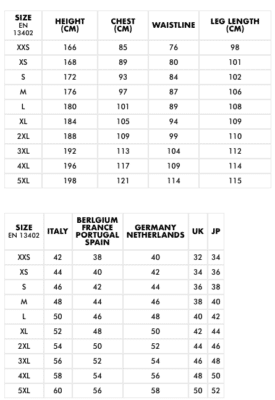 How do you put them on your feet?


Pull them out of their super convenient pouch so you can take them with you everywhere

The reflective strip goes on towards the outside of the foot so you can be seen on your bike, and even on your feet!

Slip them on with the heel that fits over the heel of your shoes

Re-tighten the fastener once your shoe covers are securely in place

You'll see, after 2-3 uses, you'll be putting them on in 5 seconds flat, shall we make the bet? It's a great way to get a good feeling for the bike and to get the most out of it. The brand was first an expert in the world of scooters, but has recently expanded into the field of urban bikes. It must be said that in terms of equipment there are commonalities between bikers and cyclists. With its expertise in two wheels, the Italian brand offers products for urban cyclists that combine functionality and style. To get around on a bike in any weather. We love this innovative brand and its smart equipment for everyday cyclists!
Brand History
Tucano Urbano is an Italian brand that places innovation at the heart of its creations. Indeed, by being on the lookout for concrete needs, but also for the problems encountered by bikers, the brand has developed a whole range of practical and intuitive products. They are also chic and discreet so that they can be matched with all types of outfits and move around the city with both functionality and style. Modern, the pieces created by Tucano Urbano therefore respond precisely to the needs of urban cyclists.
Compact

- Fits into a small pocket (mini size)

Windbreaker

- Breathable, windproof and waterproof 3-layer techno jersey outer shell

Raincoat

- Unisex waterproof overshoes with water-repellent closure

Reflective

- Reflective stripes
Valérie

2023-01-14

Bonjour, Je chausse du 35 ! La taille 1 risque t'elle d'être trop grande !? et/ou l'autre modèle "Sur-chaussures pluie - JE SUIS À VÉLO" serait-il plus adapté ? Merci

JE SUIS A VELO

Bonjour Valérie,

Je pense que la T1 devrait vous allez étant donné que le produit se place par dessus la chaussure !

Bonne journée :)
Nico

2022-10-08

Bonjour, Quelle est la longueur de la sur chaussure en taille 3 ? J'ai plusieurs paires de chaussures et aucune n'a la même longueur (entre 32 et 35 centimètres). Merci ?

JE SUIS A VELO

Bonjour, la sur-chaussure est taillée en fonction de la pointure. Nous vous conseillons de prendre la taille de sur-chaussure correspondant à votre pointure. Son réglage par velcro et sa matière élastique s'adapteront sans soucis aux différents profils de chaussures. Bonne journée :) 
Anne

2021-11-13

Bonjour, ma pointure est 39 mais j'ai des mollets assez forts. Est-ce qu'en prenant la taille 2 (40-42), il y aura une différence sur le tour de mollet ou est-ce que ça joue uniquement sur la pointure? Merci. Anne

JE SUIS A VELO

Bonjour,
La taille 2 est plus large également en tour de mollet. Elle est élastique, si bien qu'elle conviendra pour un 39 sans problème,
Bien cordialement
Fengming

2021-11-01

Bonjour, Ma poiture est 39, vous me conseillez acheter ce produit en taille 1 (36 à 39) ou taille 2 (40 à 42)? Cordialement,

JE SUIS A VELO

Bonjour, l'idéal est de prendre la 36-39. Cela évite que de l'eau ne s'infiltre si le produit est trop large. Bonne journée :) 
Fengming

2021-11-01

Bonjour, Ma poiture est 39, vous me conseillez acheter ce produit en taille 1 (36 à 39) ou taille 2 (40 à 42)? Cordialement,

JE SUIS A VELO

Bonjour, l'idéal est de prendre la taille 1, pour éviter que l'eau s'infiltre si le produit est trop large. Bonne journée :)
Voir tous les produits de la marque