Fonctionnalités

:




Imperméable avec capuche ajustable pour tourner la tête sans être gêné
Fluorescence et haute visibilité : la visibilité de la veste est accrue par la lumière directe du soleil et par une faible lumière naturelle. Vous êtes donc visibles même si le temps est nuageux, dans le brouillard, au crépuscule ou à l'aube
Poche arrière facilement accessible à vélo
Poche tactile sur la manche pour protéger le téléphone des intempéries mais aussi pour que vous gardiez votre GPS à portée de main
Respirante grâce à ses 3 zones d'aérations intégrées notamment dans le dos et sous les aisselles
Unisexe : légèrement cintrée avec une coupe ajustée
Deux coloris disponible : bleu et vert
Veste réversible : mode et sécurité combinées pour votre mobilité. Une fois que vous êtes arrivés à destination, vous pouvez la retourner en un claquement de doigt
Une alternative branchée au gilet jaune


Veste fluorescente et réversible pour le cycliste urbain. Ultra ingénieuse :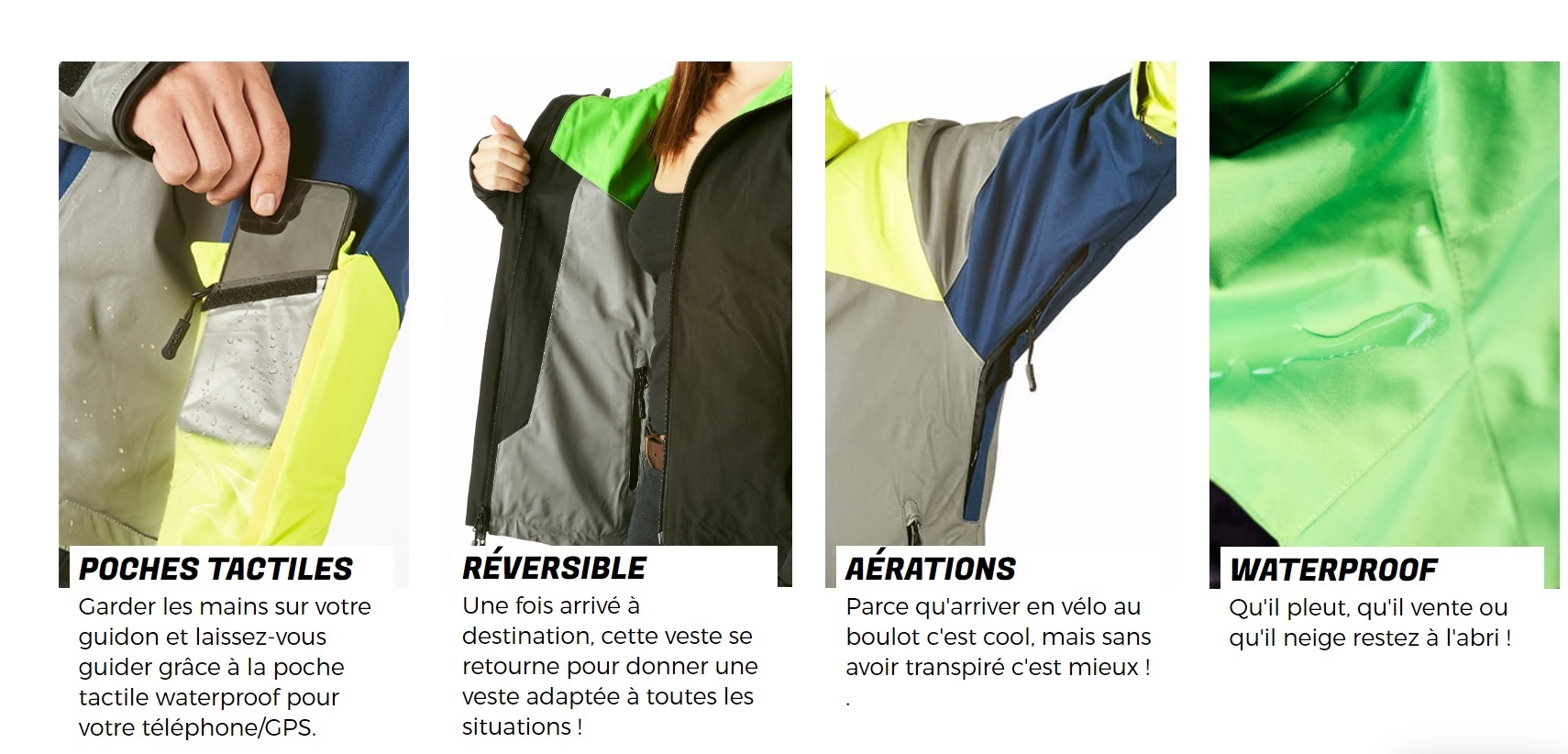 Photo de la veste portée lorsqu'elle est portée en réversible :

 

Retrouvez aussi la superbe veste fluorescente et réversible de la même marque Urban Circus plus originale avec ses motifs tropicaux.

Comment choisir ma taille ?
Matériaux

:


Tissu micro-bille réfléchissant qui renvoie la lumière à plus de 350m
Colors

- Available in 2 colours: blue and green

Reflective

- Microbead fabric that reflects light over 350m

Breathable

- 3 integrated ventilation zones in the back and underarms

Visibility

- Fluorescent jacket
Be the first to ask a question about this product!
Voir tous les produits de la marque